Metal iron - art pentagonal lamp string LED battery Lantern Festival wedding INS Nordic room decoration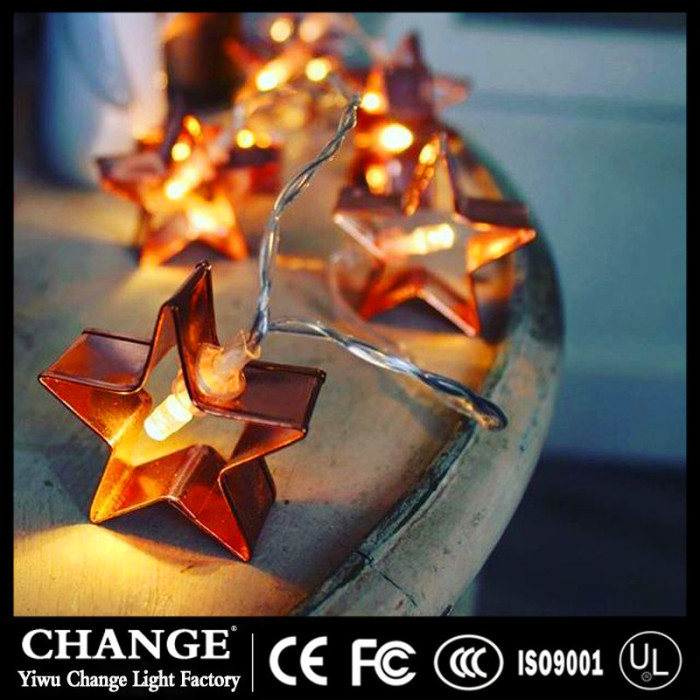 Long electric lighting factory is a company dedicated to designing, producing and selling LED decorative lamps. The factory products are widely used in Spring Festival lights, Christmas lights, Thanksgiving lights, Halloween lanterns, Ramadan lights, etc. We can use our products in soft furnishing, family gathering, wedding ceremony, shopping mall decoration and outdoor lighting project, etc.
Routine at present factory mainly products are: LED technology chandeliers (Craft Light) lamp series, LED meteor shower (Snowfall Light) series, the series of LED Tree lights, Tree Light, LED Tree Light Branches (Light) Vase series, LED lamp, Vase Light) series, rainbow tube (Rope Light) series; SMD LightsWit series, Twinkle light; Solar Light series; Battery Light series, Net Light series; Curtain light series; Icicle light series; Motif series... More than 100 specifications are supplied.
Long electric lighting factory as a professional LED decorative lighting fixture manufacturer. Our factory has an independent design team and circuit design team, constantly developing new products and optimizing and improving old products. We will be the best quality, the cheapest price, the most preferential after-sale service becomes your first choice! It can be designed and manufactured according to your requirements, with various LED lighting and its electronic control system. Thank you for your care and support for the lights. Thank you!