Name: 022
Width: 150CM
Material: nylon (no shells)
Measurement unit: yard
Pattern size: circle of diameter 2CMCirclediameter of 1.5CM,small coildiameter 1CM
Of the scope of the use
Clothing: clothing, scarves, hats, shoes, aprons, sleeves, face mask,
Jewelry category: pillow bags, cushions, fabric accessories, tissue boxes, bags, ornaments, handicrafts, gift boxes, packaging boxes, photo albums, toys,
Home furnishings-textiles: table cloths, curtains, fabrics, home textile, home fabrics, bedding.
This product is colorful, fashionable. Soft and comfortable fabric that can be used to fashion scarves, using high quality nylon material is environmentally safe and fabric colors. Of course, we can also dye color according to your requirements, about600yards you can customized the yo! According to customer requirements color, hardness, softness, elasticity, and so on. Customers are welcome to contact details!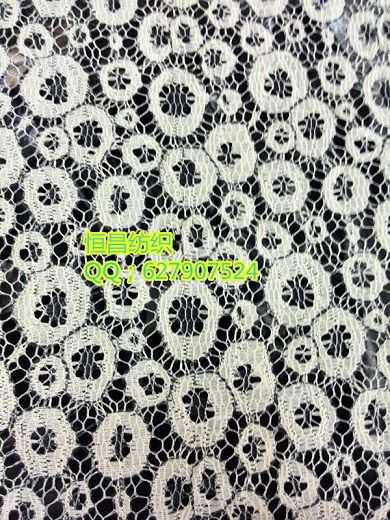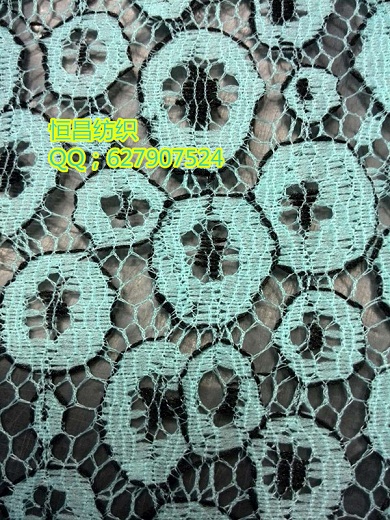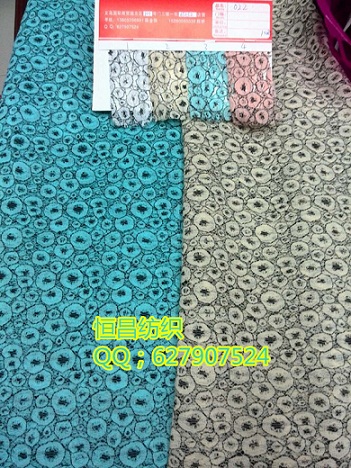 Hengchang textiles always adhere to "the good faith management, service foremost" . Operatinga wide variety of lace, the variety is complete, there are nylon, polyamide/cotton, polyamide/spandex, polyesterlace of materials. Also operates a variety of perforations of different sizes, of varying degrees of density United States network, Korea NET, end of elastic mesh, plain cloth, cloth, and othervarious types of mesh. Also run a variety of bronzing, gold, flocking and othervarious complex processing of products, goods can be customized according to customer needs. As long as demand reaches a certain number,our samples or available upon customer request processing product's color, hardness, elasticity, pattern, mesh size, and so on.
This store has always been a"large quantity of excellent prices, small profits but quick turnover"business model, customers are welcome to call or to store details, await your visit!
Shop address: Yiwu international trade city District gate 101th No. 65232 1 Street, 3 floor store
contact: Betty
phone: 15375904059
please e-mail,940460985@qq.comthanks!
Welcome new and old customers coming! Also like to be able to customize!