ShanghaiIngersoll Rand compressorlimited production VPeX90-7Ingersoll-Rand screw type air compressorhas a large displacement, full range of displacementslead Atlas Copco air compressor GA+, also Fusheng and bishouli 10%, calledthe biggest displacement. Efficient and reliable,zero hostlife of up to 10 years, isthe world's top air compressors. motor power: 90KW, rated pressure 0.75MPa, exhaust 18.2m3/min.
Ingersoll Ingersoll Rand
Ingersoll Rand has 100 years of history, is for commercial, residential and industrial markets to create and maintain safe, comfortable and efficient environments, the world leader in annual sales of more than 170 VPeX intellectual innovation excellence
Ingersoll-Rand air compressor with hundreds of design experience in the compressor industry continued to emerge, made huge contributions to technical progress in air compressor. Its newly-designedVPeXseries air compressor has21patents, of which1patent,7patents. 13patens for practical new type patents. Ingersoll's patented "smart" made inVPeXseries air compressor is fully reflected in the structural design of many.
VPeX products not only satisfy the average user gas demand, also suitable for air and gas pressures are higher requirements of specific industry needs, such as air separation for oxygen. Manufacture of glass and cement manufacturing and other industries.
Through continuous technology innovation and Ingersoll-Rand's heritage of excellence, VPeX series air compressor will bring your plants more efficient and stable air, maximize your productivity!
本公司是 英格索兰VPeX空压机 浙江省总 代理 ,欢迎全国经销商 加盟 , 代理 , 批发 。
Service hotline: 15967996695 0579-85233701 (the building)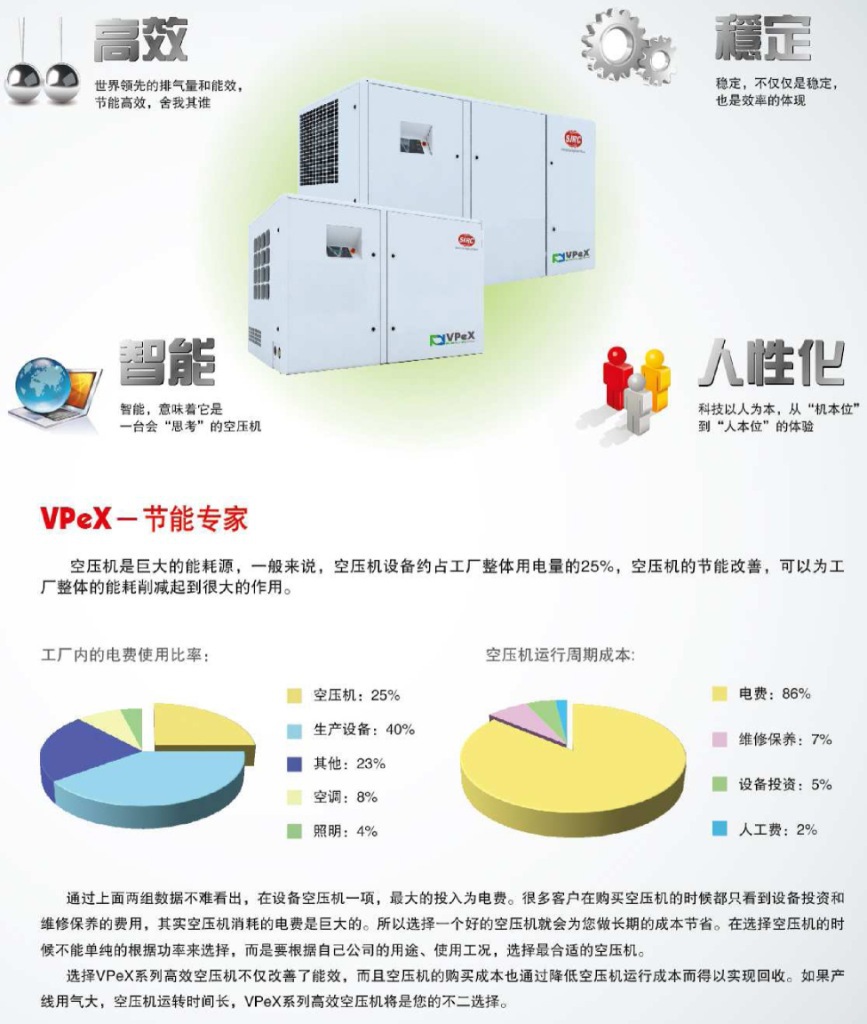 High efficiency
Exhibition industry leader in gas and energy efficiency, energy saving and environmental protection, we will be
VPeX series not only has excellent capacity. Pay more attention to each link in compressed air at customer's energy consumption and productivity!
Air intake: high efficiency particulate air filters and ultra low loss air inlet valve of the perfect junction, effectively reducing the inlet air pressure loss, improves intake efficiency
Drivers: IEC standards of high efficiency direct drive motor and gear, couplings, such as wearing parts-free and more efficient and stable
Compression: a new generation of Ingersoll-Rand hosts a more reliable and efficient experience. Models with power or matching Ingersoll hosts larger rotors, low speed. Light noise. Small vibration, high efficiency, long service life
Exhaust: oil separator, oil filter and cooler with low pressure loss design, and Taiwan independence pipeline system, ensure that the exhaust to maximize
Smart
Intelligence, means that it is a "thinking" of air compressor
Multi unit "joint control": no need to add any additional devices, simply wiring to achieve 2-8 air compressor "zero cost" control runs, thus achieving sequential control, rotary controls and other energy-saving operating modes
MODBUS RTU communication protocol: the flexibility to select a remote / local control
RS-485 communication: remote signal can be output to the PC, remote monitoring and control functions
Fault detail record: not only stores up to 50 alarms recorded, at the same time, customers can check out alarm time of the compressor operating parameters, to facilitate judging and troubleshooting
Utilization analysis of air compressor: the controller automatically detects the utilization of air compressor to facilitate customer inquiries, use of air compressor
Power failure automatic restart feature: customers are free to enable/disable power off reset function and set conditions for entry into force
Optional Ethernet card: customers can be anywhere in the world to operate the air compressor equipment through a network connected to the air compressor, use online control screen, view or change an important parameter for air compressor
Human nature
Human technology, from "standard" to "people standard" experience
Belt tensioner design: (only 15-30kW models): self tensioning system with new designs, henceforth exempted from cumbersome manual tensioning belts, saves time and improves efficiency
Sound design: the cooling fan designs, knot machine static speakers closed-type design and the design of high frequency noise, rather than the low noise of air compressor 3-5dB (a) , so that you can close "light"
Maintainable design: internal maintenance space, components layout more rational, with Taiwan independence have hinged removable door designs, as well as daily needed maintenance parts and designs on the same side, makes maintenance accessible
Oblique controller panel design: read data operation and easy
Arc at the edges of the machine design: all corners are taking the arc design, beautiful, firm and more secure
Air intake filter design: equipped with pre filter on the inlet side, effectively blocking dust and foreign bodies enter the body and prolong the life cooler cleaning and
Stable
Unparalleled stability, is not only stable, but is the embodiment of efficiency
According to Ingersoll-Rand worldwide "customer Star" survey shows that air compressor stability for many years among the "customer focus" first! VPeXseries follow the excellent quality of the Ingersoll and in many details for innovation and improvement
Host: a new generation of Ingersoll-Rand hosts, access to world class bearing, whole parts of the pipeline system, more efficient and stable, and durable. Of 100,000 of thousands around the world of the air compressor, Ingersoll Rand advanced mainframe design all over the world famous for its zero-fault and low maintenance costs, are the cornerstone of air compressor quality assurance
Motor: using new technology of 4 IEC standard efficiency motors, f class insulation, b -level temperature, IP55 protection grade. Average time to reach its proprietary mega-bearingNEMAstandard8times
Electronic control box: equipped with international premium brand of electrical components, all electrical components are taking large-capacity and high temperature selection ensures that the electronic control box is capable of reliable operation in high temperature environment, extended its service life than ordinary electric components 2 times
Cooler: as high as 46 degrees centigrade temperature design of high efficiency cooling system, oil cooler and cooler non-welded connections, to avoid thermal stress damages, greatly prolonging cooling temperature difference can reach 8 degrees Celsius, the efficiency higher
Control system: multiple choice 47 kinds of protection and self diagnostic function, full guarantee stable operation of air compressor
Duct design: the patented designed separation of hot and cold rooms structure, together with the professional air duct design, significantly reduces the risk of high temperature unit, ensuring the stability of
Pipe design: all piping connections are tight using the ASME standard o -rings sealing way can completely eliminate the leak, United States automobile industry association standard that the most effective seal structure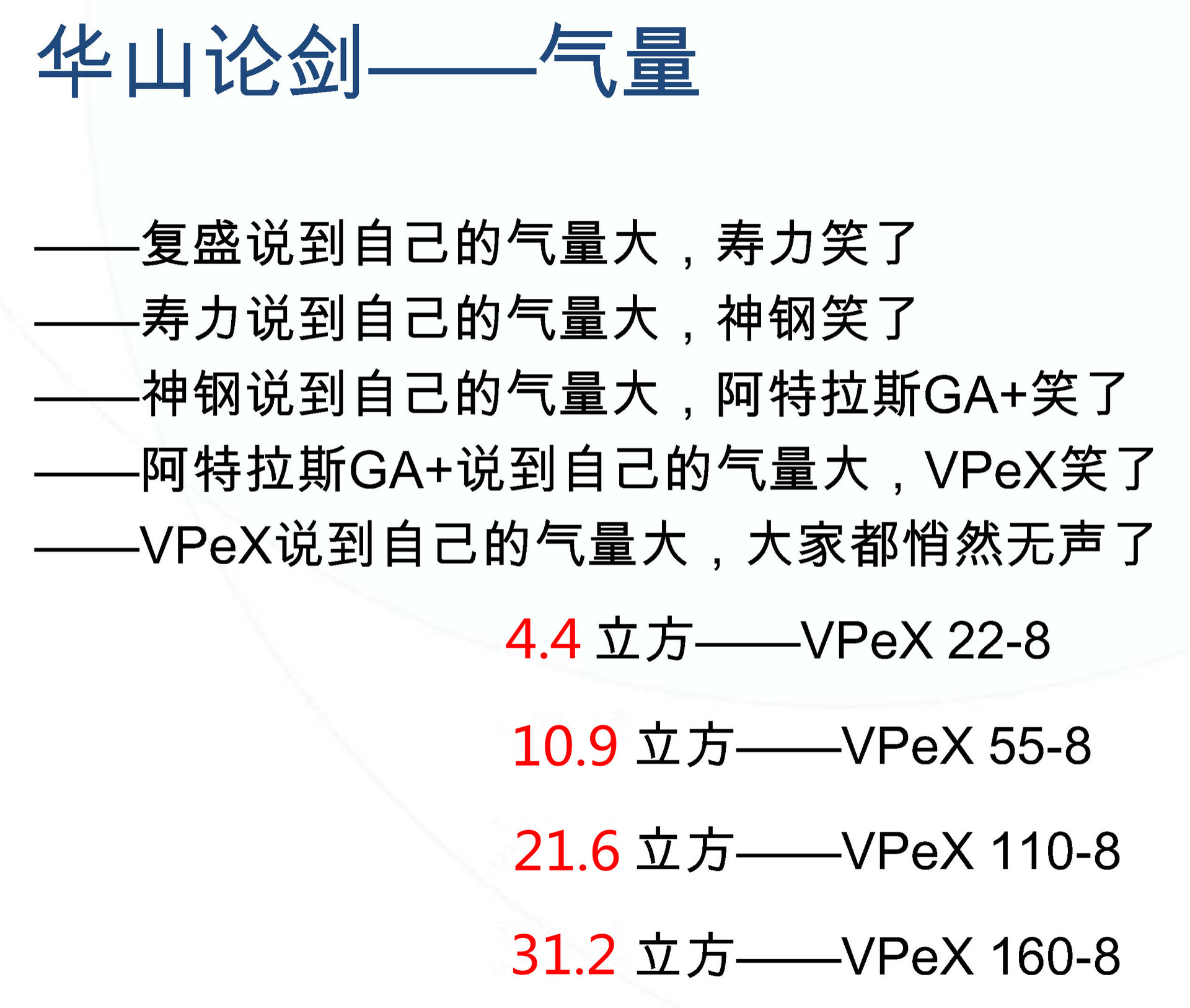 Major brands-screw turbine exhaust comparison table
By: m3/min
Brand

Ingersoll Rand

VPeX series

Atlas

GA+ series

Sullair

SL series

Fu sheng

SA series

Gas power

22 KW

4.3/0.8MPa

3.7/0.85MPa

3.5/0.8MPa

3.5/0.85MPa

55 KW

10.6/0.8MPa

10.1/0.8MPa

9.5/0.8MPa

9.6/0.85MPa

110 KW

21.1/0.8MPa

18.1/0.85MPa

19/0.8MPa

19.8/0.85MPa

160 KW

30.4/0.8MPa

28.8/0.85MPa

27/0.8MPa

27.6/0.85MPa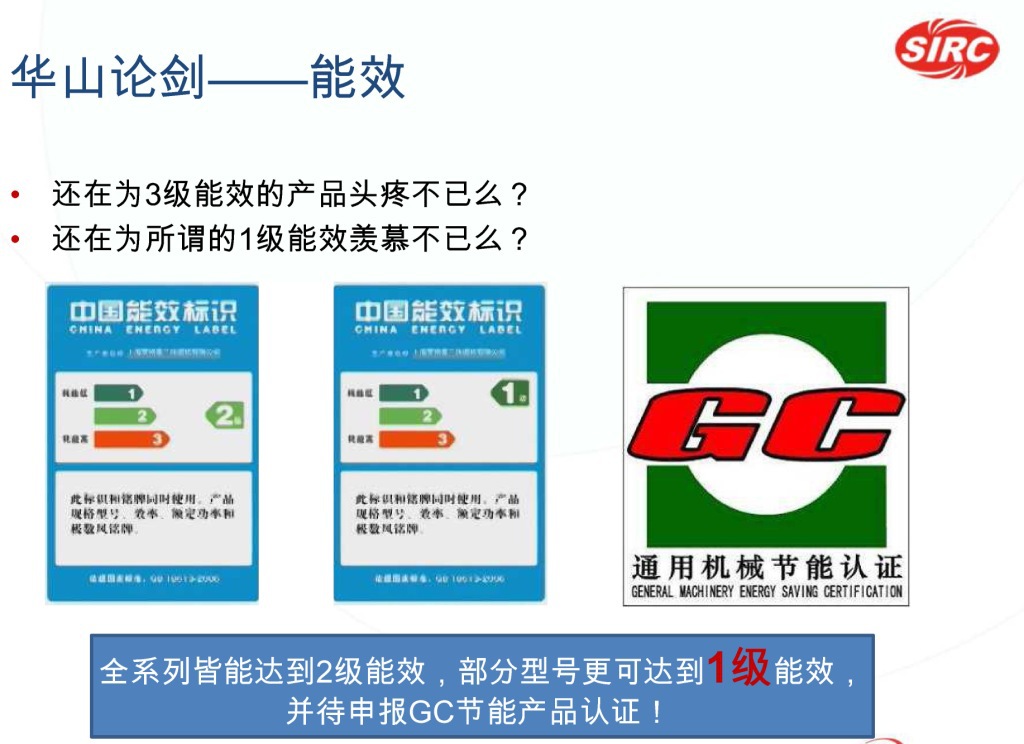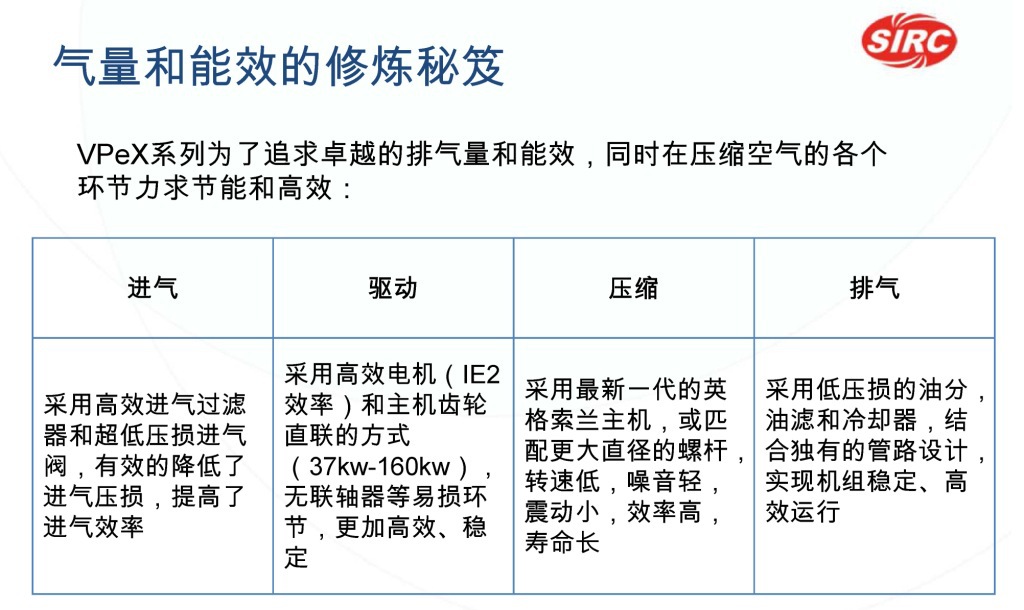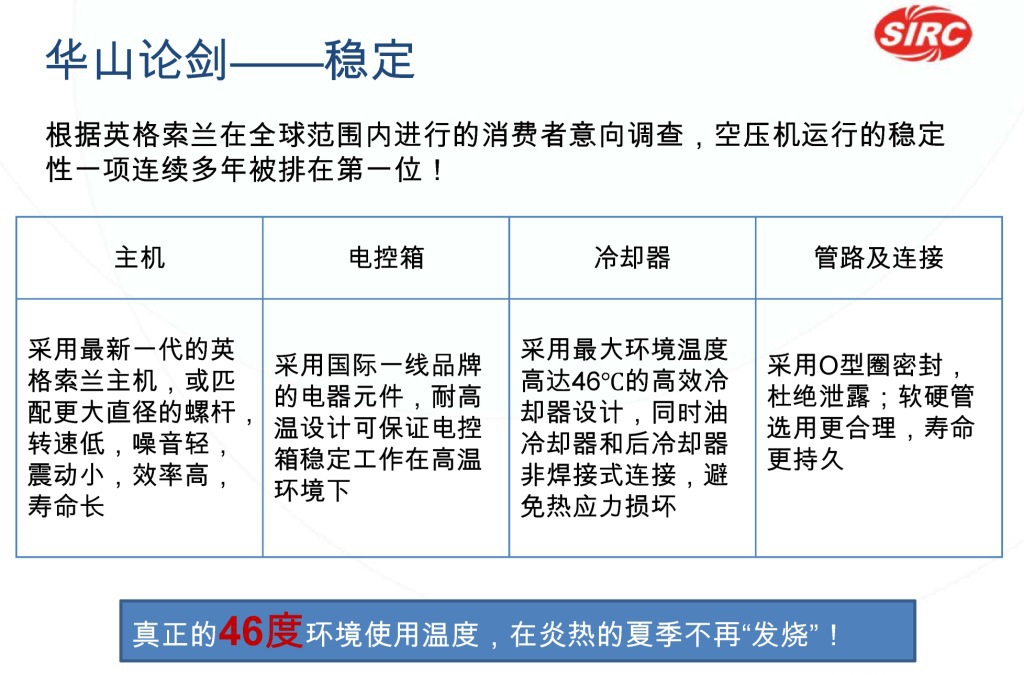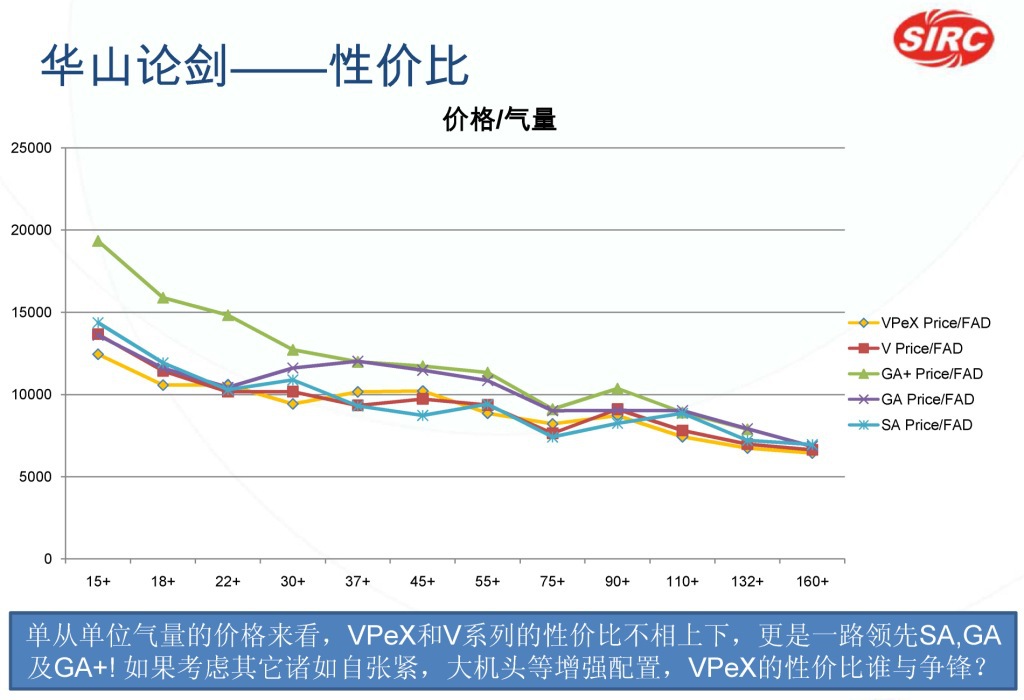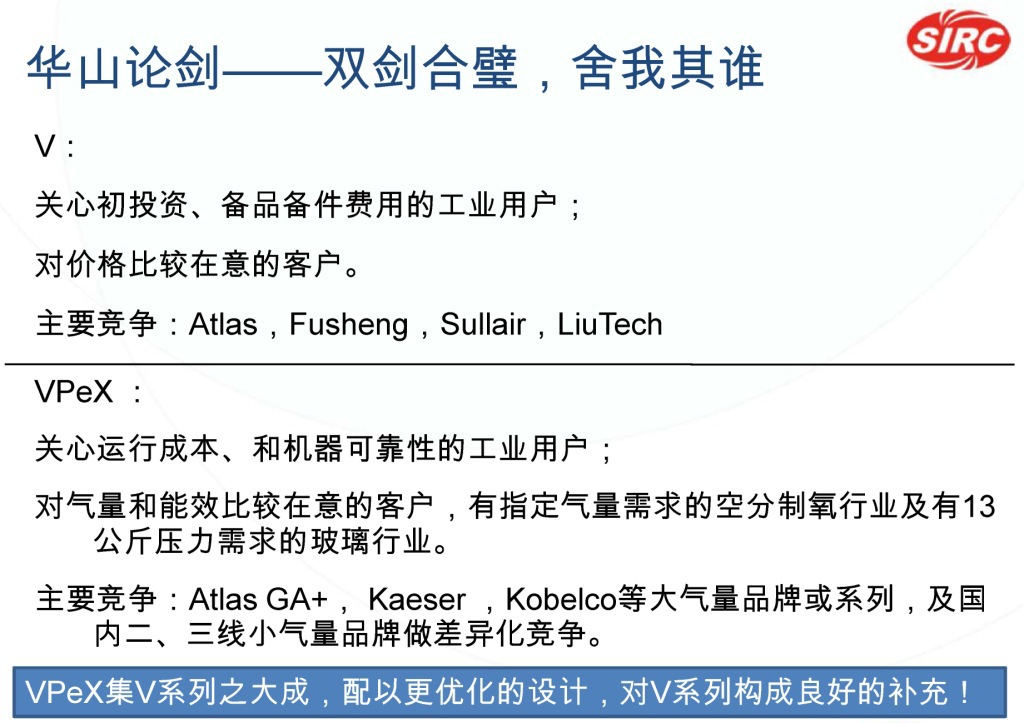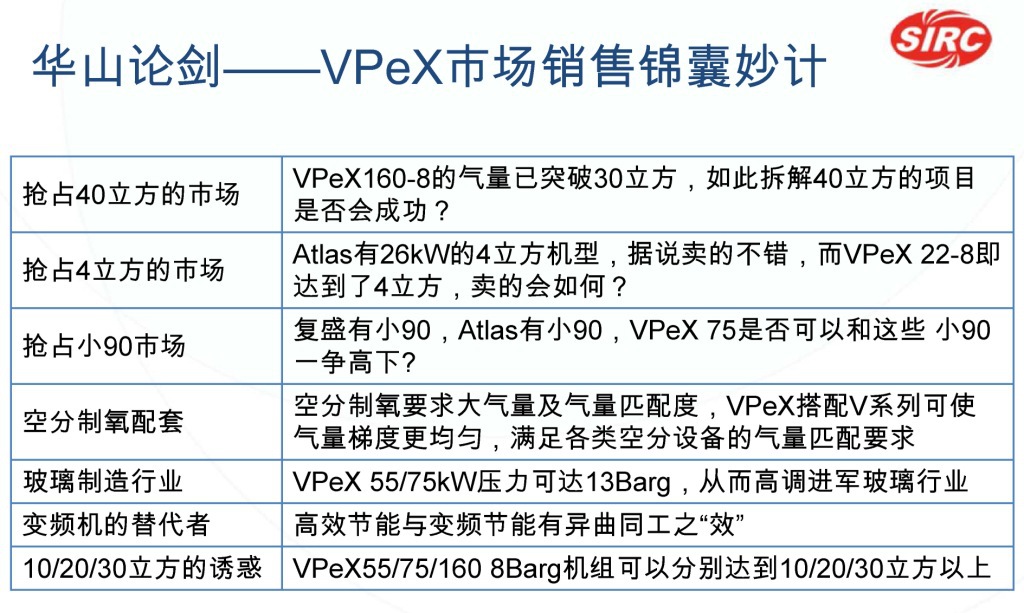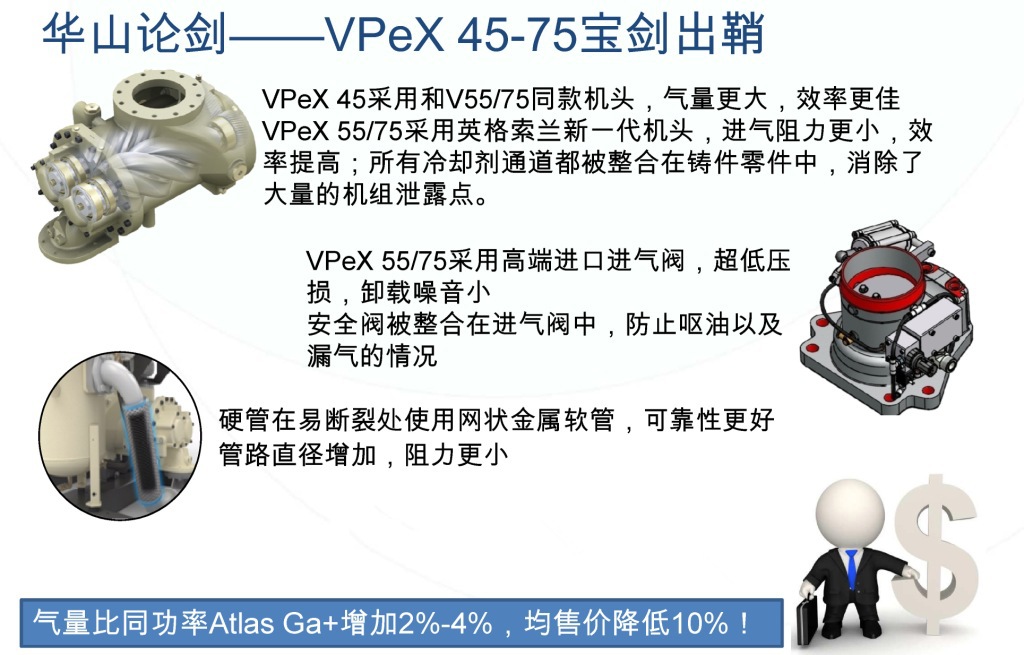 Free consulting Tel: 400-6022-579
"selling permanent magnetic frequency converter air compressor recommendations"
APCOM

PM frequency converter air compressor




★

using pm frequency control system, integrated energy-saving

39.7

%.


¡Ï

motor integration, maintenance-free life of up to

15

years.


★ The

maintenance to save money, only the traditional screw air compressor

50%

.
APCOM
22KW pm frequency converter air compressorPKcommon screw machine a year
to save money: 28000 Yuan!


If false is not true! Lose your money!




"Fu sheng piston machines"free phone: 400-6022-579
Jinhua Fusheng air compressor dealer:
authorized certification Fusheng air compressor Distributor:free phone: 400-6022-579
"Ingersoll Rand compressor"free phone: 400-6022-579
"Shanghai Ingersoll Rand compressor limited" authorized certification Ingersoll Rand distributor


"authentic JUCAI piston aircraft only"Free phone: 400-6022-579
Authorization certification: total distribution, Zhejiang, Shenzhen JUCAI air compressor only
free advice: 400-6022-579
Tags: Fusheng air compressor parts
(article edited by Yiwu juxin electromechanical, reproduced, please indicate the source:http://www.ywjuxin.com)