Product information:
Name: inflatable small stamp hammer
Material: PVC
Color: various styles, colorful
Size: 30 cm
Case Pack: 200
Minimum order quantity: 1 box
Other models of similar products: link update
Product features: diverse style, fine workmanship, quality, reliable, affordable.
Suitable for consumers: this product can be used for fun games, party, parties, corporate, trade shows and other events, in open-air square, tourist attractions, children's Park and other places selling has been wildly popular.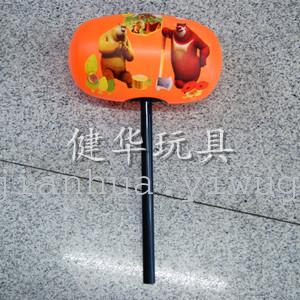 Special Note:
Default 1, product mix, if you need a pattern or a one-color products installed, please communicate with customer service and orders. Does not ensure that each color or pattern is available at any time, for example needs high color or pattern, please list below after consulting with customer service.
2, after receipt of the goods, please check the quantity and quality of goods in the first place, if there is missing or the wrong goods, we will refund or compensation. This shop products are not returned, all products factory Qian we are after 100% inflatable test, due to inflatable products itself of features, in II times inflatable of when due to artificial or forces, factors may caused products leak, this is not products itself of quality problem, certainly, we also in efforts to avoid this situation of appeared, in shipping of when, will free to everyone equipped with must number of glue, so as not to individual products due to inflatable or other accidentally caused leak effects sales. Please understand our business is not easy, if you cannot accept the reality of inflatable products leak may occur, choose another product sales, non-Shing disturbance, this store does not accept malicious negative feedback, if such is the case, we will resolutely complaints.
3, under normal circumstances, inflatable products for dimensioning air size before, due to amount of gas, different seasons, different leather elastic will have some minimally affect the dimensions, please refer to the material object as the standard. Inflation for the first time after 24 hours, due to elastic fit inflatable PVC material requirements, may produce faint slack, as long as the amount of air can be resolved.
4, attention:
Inflatable don't overdose, 90%!
Do not fill gas or gas cylinder pump!
Inflatable and use do not contact tool!
Inflatable and not in use near sources of ignition and heat!
Beat hard and not too hard. avoid jumping on the inflatable products.!
Shop address: Yiwu international trade city C-1524 booth
Contact information.
Store phone: 0579-85281630
QQ;43851324 (recommended)
Email: 43851324@QQ.com