Our is a professional wholesale high middle and lowfour treasures, andintegrity; has its own processing plants with separate production a variety of brushes, pen holders, brushes, scrubbing brush and other products; in order to adapt to the changing times, develop diversified sales models, the various requirements of the customers, after a long period of time, to develop Internet sales model. Make it easy for customers to obtain real benefits!!!
Welcome to OEM, wholesale, acting!!!!!
Low prices: we quickly occupied the market place.
Quality: we stand firm in the market for a long time column;
Good service reliable: our magic weapon to win customers.





我们一直在努力,为了使您更满意,
宝贝说明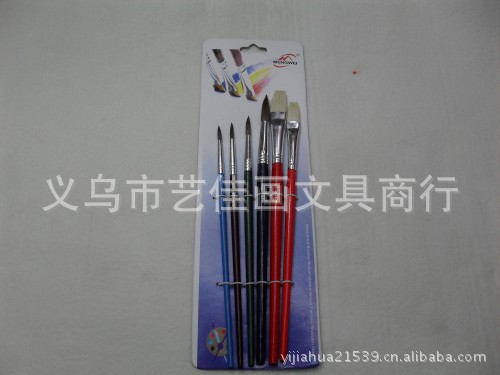 Yiwu yijia paint brush sales since its inception in 95 . 主要生产经营美术用品, 等礼品文具 . The products made of high quality copper . 塑料件 . 款式新颖 . Research and development in keeping with the times has a very high reputation . Create a brush factory a year . 专业从事画笔 . 毛笔 . Such as beacon . By professional and technical personnel to visit . 产品不断创新 . There are hundreds of products coming onto the market . 包装简洁 . 工艺考究 . 物超所值 . 具有极强的竟争力 . Deeply domestic and foreign customers and friends favor .
Hint: more product pictures and price for reference information, want to learn more about our company welcome you telephones to consults.
Contact person: 13515798677 Li , Yiwu international trade city, Zhejiang Province QQ:819524562 QQ:10021539/f, area h, 55th 21539 5 Street shop
| | | | |
| --- | --- | --- | --- |
| | Student name; pen; process beacon child fetal brush; fine brush; brush; fine brush; the four treasures; students brush; student easel; palette; ceramic pen container hook line pen; Gouache students; student portfolio; painting; | Main industries: | Ink, ink stone pencil pen Stationery art supplies accessories |
| Business model: | Production and processing | Offer OEM/customized services: | Whether |
| Number of employees: | 101-200 men | Number of research and Development Department: | Less than 5 people |
| Factory area: | 3000 square meters | Main markets: | Hong Kong and Macao regions nationwide Middle East |
| Main customers: | The advertising industry. Gift industry. | Monthly production: | 200000 |
| Annual turnover: | 7.01 million Yuan/year-10 million Yuan RMB/year | Annual exports: | 1.01 million-2 million RMB yuan |
| Brand name: | Easytouch. | Quality control: | Third-party |
| Registered capital: | No verification | Company founded: | 2003-04-01 years |
| Place of incorporation: | Yiwu, Zhejiang, China | Type of business: | Self-employed |